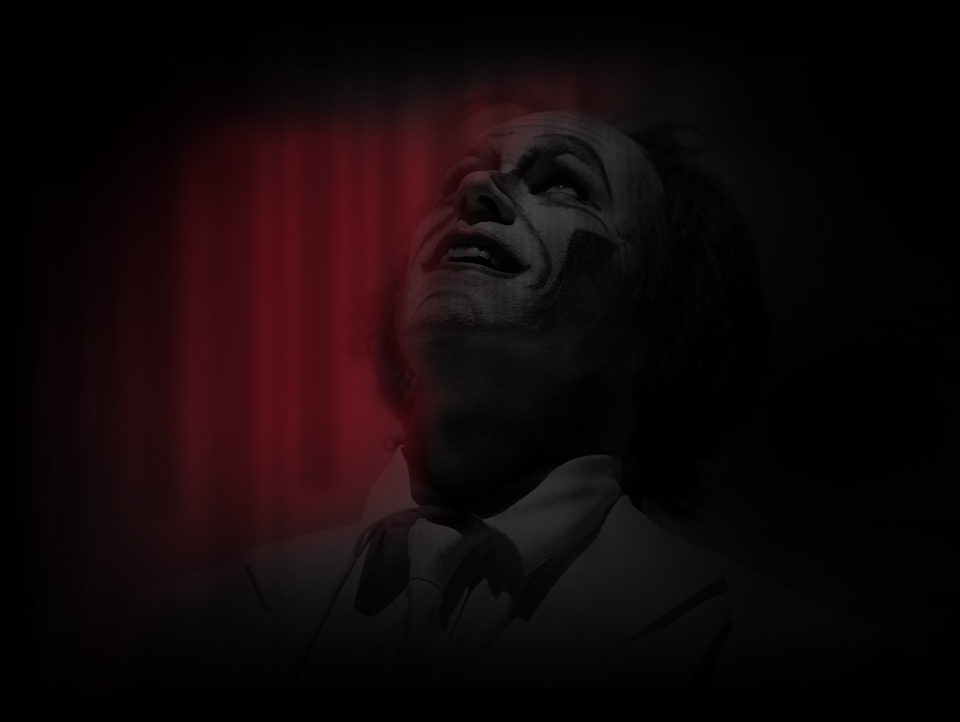 The Rest
news item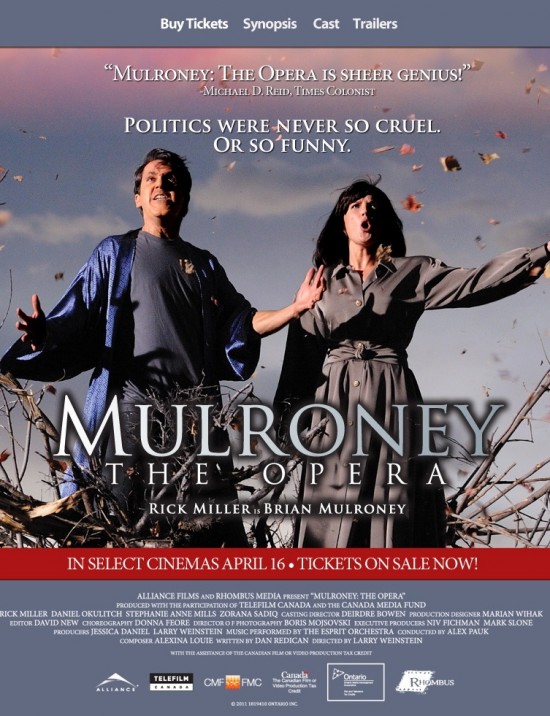 Mulroney the Opera ON TV! FINALLY!
It's played in several countries (including Estonia, Finland and Sweden!) but never before has
Mulroney the Opera
been seen on TV in Canada.
MTO is directed by Larry Weinstein, with music by Alexina Louie, screenplay by
Dan Redican
, starring me (onscreen) &
Daniel Okulitch
(in voice) as our beloved former PM, plus a cast of talented Canadian actors like Stephanie Anne Mills, Colin Mochrie, Sean Cullen, Wayne Best and Ted Dysktra.
Watch trailer #1.  Watch trailer #2.  
Watch the 1-Minute Mulroney Make-Over (condensing 3 hours of latex into 60 seconds). 
Watch Rick's TV interviews with CTV (3 interviews, incl Canada AM),  Canadian Press, Zoomer TV, TFO (RELiEF) en français.
Watch Rick's e-talk TV interview with Ben Mulroney...uh...not bloody likely.
Listen to Rick's radio interviews with CBC's Gian Ghomeshi (Q - April 15 podcast), CBC's Dave Bronstetter, CFRB with Jim Richards (April 14 podcast)

Read the reviews: Globe & Mail, Eye Weekly, National Post, Le Soleil, Torontoist.com, Toronto Life, Vancouver Sun
Read the previews: MacLean's, The Toronto Star, Globe and Mail (recent), The Globe and Mail (October 2010), Winnipeg Free Press,  CBC.ca,  The Montreal Gazette, Metro News, Whole Note Magazine (cover story!). 


Joyously irreverent, Mulroney: The Opera blends political satire with an original operatic score. It is at once a comedy, a tragedy and always thoroughly epic in its portrayal of contemporary political life in Canada. Within the 'Holy Grail' of musical forms – the Opera - these stories, scandals and real-life politicians are finally given the larger-than-life platform they deserve.
http://www.hardsell.org